ADVENTURE AWAITS

Make lifelong friends and memories guided by experts in the field.
Step out of the classroom into the world of the Old Testament. Join us in this unique learning experience as we travel through Israel and Jordan and follow in the footsteps of the Israelites, Jesus and the disciples. Spend hours (not years!) in the wilderness and see a replica of the tabernacle and explore Petra, one of the Wonders of the Ancient World! This really will be the trip of a lifetime and should not be missed.

Note, while this study tour is primarily run as a part of subjects BIB349 and BIB592 you don't need to be an AC student to join the experience. Friends, family and anyone with an interest in seeing the wonders of the ancient biblical world are more than welcome to join.

Led by Emma Austin, Old Testament Lecturer
Luxury air-conditioned transport in Jordan and Israel
English speaking guide
15 over-nights in twin share accommodation
Meals – Breakfast and Dinner daily at hotels
Cultural lunches including fish lunch in Galilee, Nazareth Village lunch, Ramon lunch & Wadi Rum lunch
Entrance fees covered for all sites (except one)
2 hours tour in Wadi Rum by open Bedouin trucks
1 hour camel ride in Wadi Rum
Headset for supplementary audio guide in Jordan and Israel
Pilgrims gift packs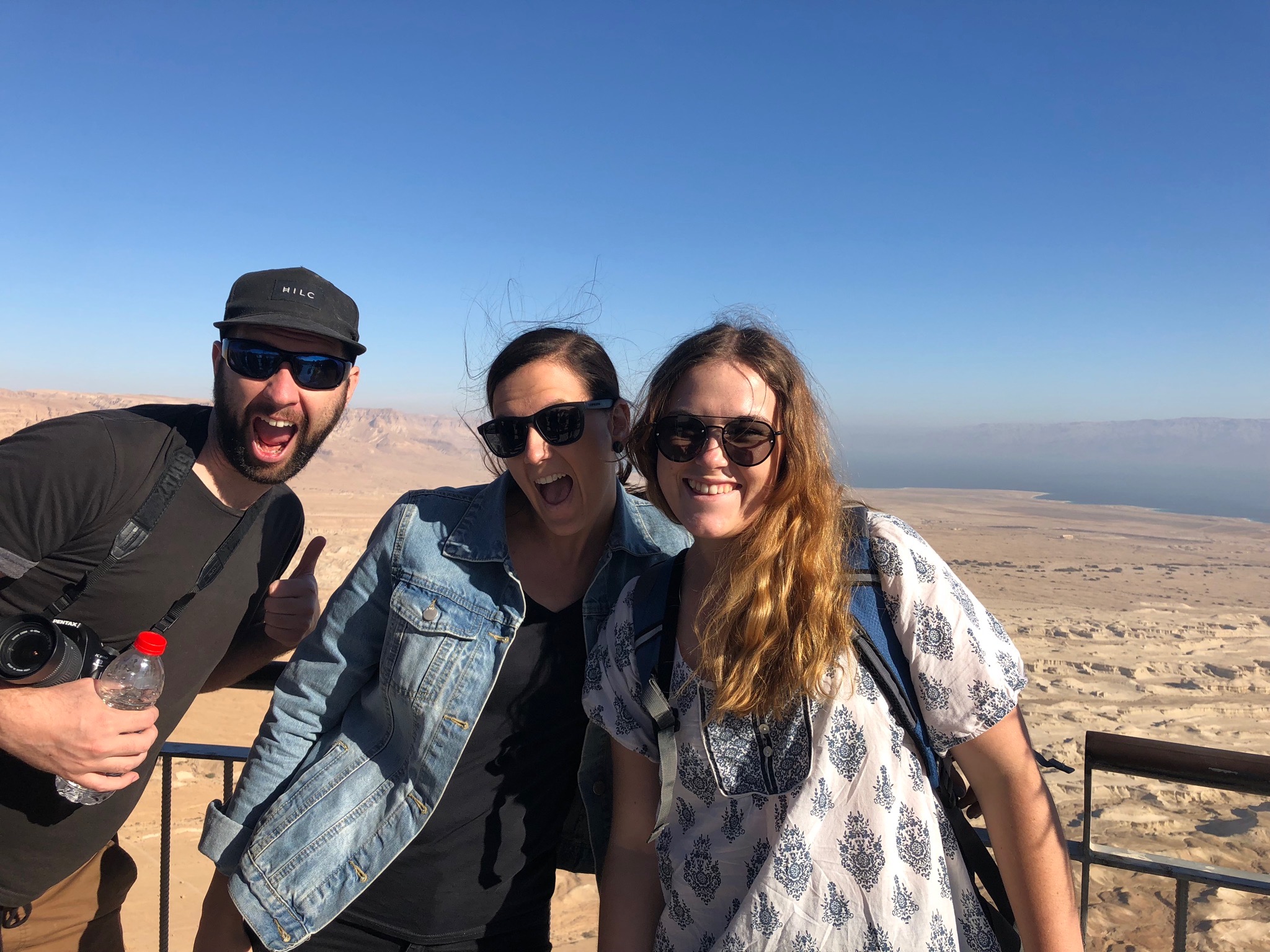 Previous tour participants from Biblical Studies class

Note: Flights out of any state in Australia can be arranged.
Students and guests from all states and campuses are welcome. Enquire to find out more.

SECURE YOUR SPOT. MAKE A DEPOSIT NOW.

Limited spaces are available - Secure your place now with a small deposit of $100. Our team are happy to take any questions you may have.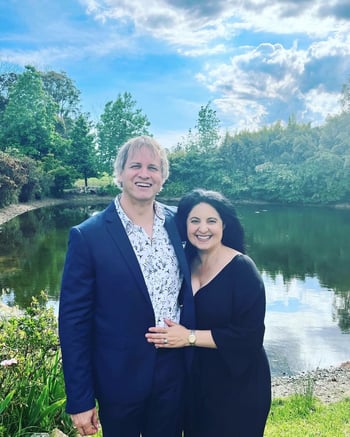 Kris with her husband, Daniel.
TOUR PARTICIPANT TESTIMONIAL
"The study tour brought scripture to life and with better graphics than 5k! From the moment I heard about the trip I wanted in, I knew that there was something for me in this that was crucial to my understanding of the scriptures and how to outwork my faith. It changed the way I read scripture for life and my understanding of who Jesus is.
If you want an experience that opens your eyes to the reality of biblical times, invest in yourself and your knowledge of scripture by going on this trip of a lifetime!"
- Kris Thornton, 2018 study tour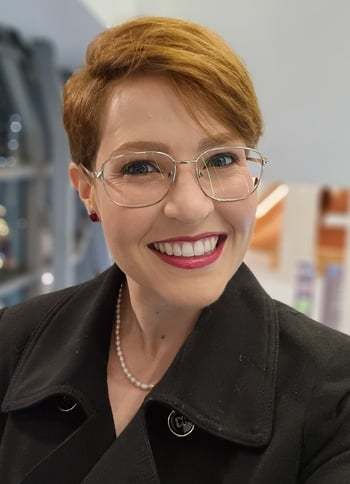 MEET YOUR LECTURER & GUIDE
Emma completed her Bachelor of Ministry with Alphacrucis in 2013 and continued on to study the Masters of Theology, with a semester exchange at Jerusalem University College, located on Mount Zion in Israel. After completing her MTh thesis (2015), she returned to Jerusalem to finish her second Masters, focusing on the geography and history of the Bible.
Imbued with a passion for the relationship between the biblical text and the geography of the Promised Land, she is pursuing a PhD using mnemonature as a lens for looking at how the biblical authors use the natural world to enhance the memorability of the Bible.
Domestic Student in BIB349 or BIB592 Pricing*
Diploma, Bachelor or Masters student upfront payment: $4,780
International Student in BIB349 or BIB592 Pricing
Diploma International $9,700

Bachelor International $10,350

Masters International $11,000
Community Pricing
Audit $8,700

Alumni $8,600

AC Staff & Partners $8,200
Limited spaces available. Secure your place now by making a small deposit of $100.
*Click for Domestic Student Pricing Breakdown
The below cost is to cover your tuition and is in addition to your upfront payment (travel costs). If you are eligible for FEE-Help this cost can be deferred like any other AC subject. If you don't qualify for FEE-Help, this would be required to be paid along with your travel costs before the trip.

Diploma FEE-Help: $4,710

Bachelor FEE-Help: $5,340


Masters FEE-Help: $6,010