Undergraduate Satisfaction1
in Postgraduate Educational Experience2
Flexible Online
+ Campus Modes
Career Ready
We equip you for a wide range of roles in Counselling, Chaplaincy, Pastoral Care, Case Management, Addictions and Relationship Counselling. Our graduates work in Schools, Prisons, Hospitals, Aged Care, Social Welfare, Sporting Organizations, Not for Profits and Churches.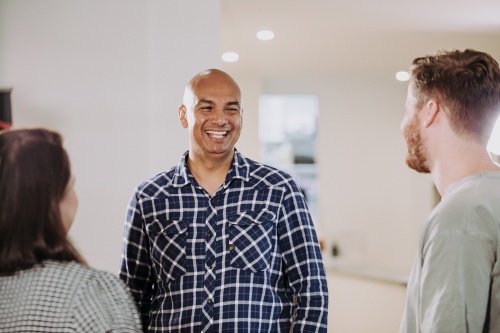 Our course are recognised by:
Contact us to enquire about fees, FEE-HELP, scholarships and other courses available.
Flexible Study
We understand study needs to fit around your life, so we offer different study modes - on campus face-to-face classes in every state, as well as live zoom classes, or pure online. You can mix and match different modes and also fast-track your degree with an intensive. It's up to you!
"I really liked putting into practice what we learnt in our practical hours. I also liked that our trainers and facilitators gave clear examples of their own chaplaincy experiences to illustrate what we were being taught. I felt part of a family within our cohort."
1. 16% higher than the national average. UG Federal Government's Quality Indicators for Learning and Teaching 2018. QILT.edu.au.
2. Postgraduate Business and Leadership, 2018 QILT Survey. QILT.edu.au.